FIND YOUR LESSON


A Community for Teaching and Learning
Create, Share and Explore High Quality K-12 Content
CONNECT WITH PEERS AROUND THE WORLD
JOIN A GROUP
Join an existing group and collaborate, share ideas, and move forward!
CREATE A GROUP
You can create a group on Curriki and start your own professional learning community!
FOLLOW A PEER
Like a resource shared on Curriki? Follow that contributor!
FIND | ORGANIZE | SHARE
FIND LESSONS
Search our growing lesson library by title, subjects, grade levels, resource types, and standards.
ORGANIZE LESSONS
Group and organize your resources whether they are your own, contributed by other educators, or by one of Curriki's content partners.
SHARE LESSONS
Upload and share your own content. Rate and review content so others can quickly find the best resources.
Browse Our Top Resources
Looking for more Art Resources?
Browse Over 263,951 resources in Subject
SEE MORE
---
Lessons by Select Content Partners
What Members are Saying about Curriki
Curriki has provided an open source platform for me to learn from experts and grow professionally at my own rate. I do not have to spend hundreds of dollars on conferences...I can access content that I desire and maximize my learning time.
When introduced to Curriki, my student teachers love the ease with which they can locate by content area.
Curriki has helped me out because I can get ideas and lesson plans, I can use the lesson plan as is or I can modify it to suit my classes.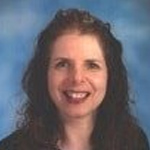 I was having trouble with Geometry. I found a lot of great courses on Geometry which I took and ended up getting an A in the class! Now I am using it to help me with many of my courses!
Contribute Your Lessons
Join Curriki's global community of sharing -Membership is free. Share resources with colleagues from around the world. Build collaborative working groups with your team.
Contribute Now!
15,243,668+
UNIQUE VISITORS
730,248+
MEMBERS
1,567+
GROUPS
263,951+
RESOURCES
Help Support Curriki
With the support of people like you, Curriki has touched the lives of countless students, educators and parents around the world. Please join us in supporting Curriki's mission to eliminate the educational divide for all children.